Trailwork is progressing nicely, however there is much more to do. Last week excavation with the trail machine began and we cut over 5000 feet of trail. There is a bunch of finishing work to do with hand tools.
See the pictures and videos of this week in this MTBR thread. Thanks to Paul Liebenberg for posting the photos and coming out to work on the trail for two full days this week. Thanks to Rich Seiter for helping out most of the day on Friday. Also thanks to Gary Hart and Amiel Sagpao for staying late last Thursday and helping getting the machine loaded up. And a real big thanks to everyone else who has come to help out on this great project, to date we have put in 1146 volunteer hours – pretty amazing!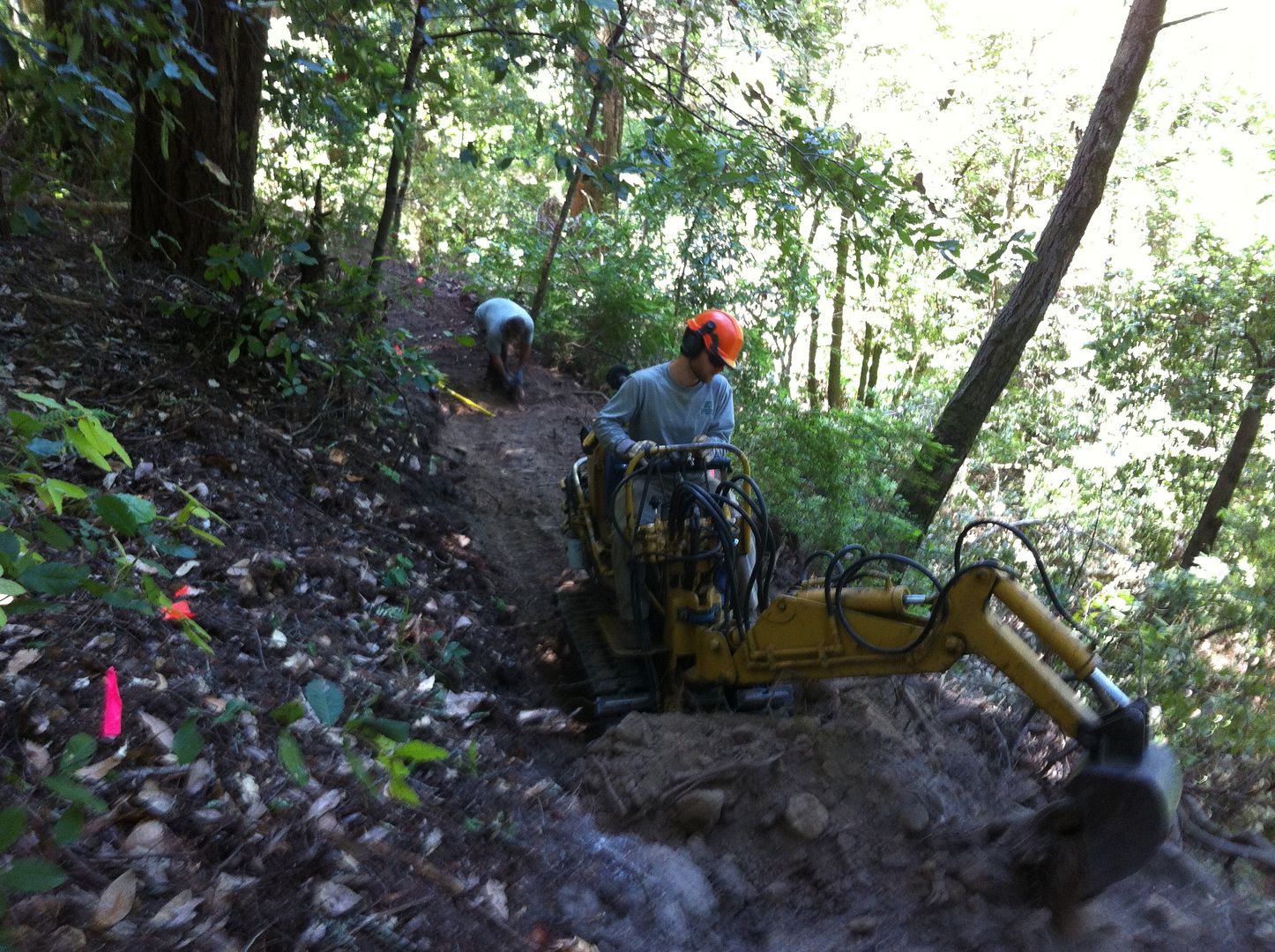 Also a big thanks to Bud McCrary for loaning his Morrison Trailblazer to the City for this project. He came to visit the work area yesterday and check in on "the beast".
We had 23 volunteers on Sunday, and have over 500 feet of finished trail as well as our 1st switchback. Thanks to Matt Lezin for providing pizza and and thanks to Spokesman Bicycles, Sprockets, Another Bike Shop, Epicenter Cycling, and Bicycle Trip, Caletti Cycles, and Santa Cruz Mountains clothing for providing raffle prizes for volunteers.
Evening work continues on Wednesday and Thursday from 5:30 – 7:30 pm, meet at the bottom of U-con. Next weekend work on Sunday, July 8th.
Marking flow at "Heroin Hill"